How long do they keep?
GNSOs stay yummy naturally and have a remarkable shelf life. They don't normally stick around all that long – and yet if you do find a package that's been at the bottom of a backpack for a few months we venture they will still be delicious. If not, not to worry —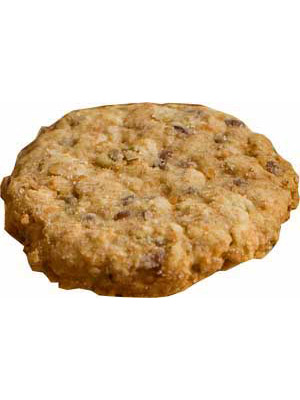 They're guaranteed to last forever!
If you come across GNSOs that taste stale or off, return for refund or replacement, no questions asked.
How did this start?
I fell in love with the oatcake when we arrived in Nova Scotia in 1984. At the time recipes were in books – not online. I soon began baking them and packing them in tins to send to family at Christmas. Refinements developed from there. In the spring of 2014, we launched genuineoatcakes.com and began taking orders.
Where will this go?
The challenge at the outset was to create a real yummy Nova Scotian product with a small environmental footprint and high nutritional value. We imagine this largely accomplished. We've shipped to all corners of North America and as far away as Hawaii and Australia and received critical acclaim.
Discriminating customers will find GNSOs unusually satisfying owing to their quality, and return to a store that carries them. The shop, noting their popularity, then automatically reorders. This doesn't happen overnight and may take some patience, for people to discover what sets Genuine Oatcakes apart. Once a fan base is established, sales become rather predictable. This seems to be where we find ourselves today.
Contact: tlc@genuineoatcakes.com
or call +1 902 444-4218
Can I freeze them?
Yes, they also keep well in the fridge or freezer. Folks order KiloCans for just this purpose.
For a fresh-out-of-the-oven experience, try 20 seconds in the microwave.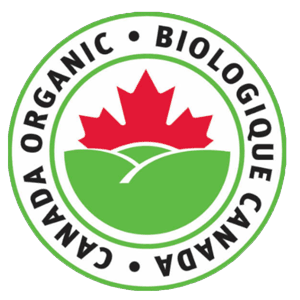 What's organic?
Our grains, the oatmeal, whole spelt four, buckwheat flour and flax seed in our oatcakes are certified organic from Speerville Flour Mill.

In August 2016, we started sourcing Organic Cranberries from Springbrook, in Tracy, New Brunswick.

We use certified organic maple syrup from Hutchinson Maple Products in Aylesford, Nova Scotia
In May 2017, we started using Alpha Mills Organic Canola Oil to produce vegan Buckyolas for folks avoiding dairy products (and gluten) in their diets.
Kid friendly?
OMG Yes! Move over Oreos.
Great with cheese and jam?
Yes, this works. Be creative.
Delicious with warm drinks?
Naturally.
Perfect for hiking and biking?
Ideal.
Are they gluten-free?
Short answer: No.

May 2017 – Low or almost no gluten
We've started baking with Speervile organic Buckwheat flour as a low or almost no gluten alternative to whole Spelt flour. Folks love our Buckyolas. These do not claim to be gluten-free however.

Explanation:
Gluten free flours are not available locally in Atlantic Canada. Speerville organic products – no matter what their content – can't claim to be gluten free due to cross contamination within the facility and hence the Speerville label disclaimer, "May contain trace amounts...". (Note the same can be said for any kitchen unless dedicated to only gluten free baking.)

We sympathize with all those who are consciously limiting their consumption of modern wheat-based products, and it's for this reason that we use whole Spelt flour in our recipe, to quote the Speerville Spelt label: "Spelt is an ancient wheat that can be enjoyed by many wheat sensitive people."

How many Oatcake varieties?
Eleven: We are making Classics, Cranberry Organics with organic cranberries, Blueberry Oatcakes with Nova Scotia blueberries, and Combos with cranberries & blueberries – Maple Magic; Lavender Dreams; Organic Haskap; Organic Gingers (seasonal) with Nova Scotia ginger; and Buckyolas – an all organic vegan oatcake – with low or no gluten organic Buckwheat flour – no dairy with organic canola oil, all sweetened with organic maple syrup.

New in 2020
Traditionals (dairy-free) made with lard rendered from Bershire Pigs raised in the woods at Twinaitch in Aldersville, Nova Scotia

New in 2022
Garlic Adagios, Make with bio-dynamically grown garlic form Green Dragon Farm near Tatamagouche, Nova Scotia. These tasty oatcakes are dedicated to the slow food movement, made with butter & lard.

Our dried berries are processed by Terra Beata Farms, on Heckman's Island near Lunenburg. Lavender from Seafoam, Nova Scotia